How to change the password of your email account in Plesk?
1. Log in to your Plesk account.
2. In the Sidebar Menu, click on Mail.
3. Below the email address list, click on the email account for which you want to change the password.
4. In the Password field, manually enter a password or click the Generate button to generate one. Click Show to display the password and then copy it.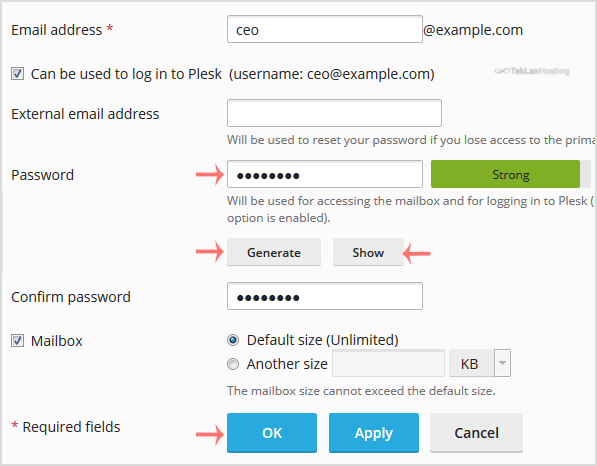 5. Scroll down to the end of page and click OK.
Please rate this article to help us improve our Knowledge Base.